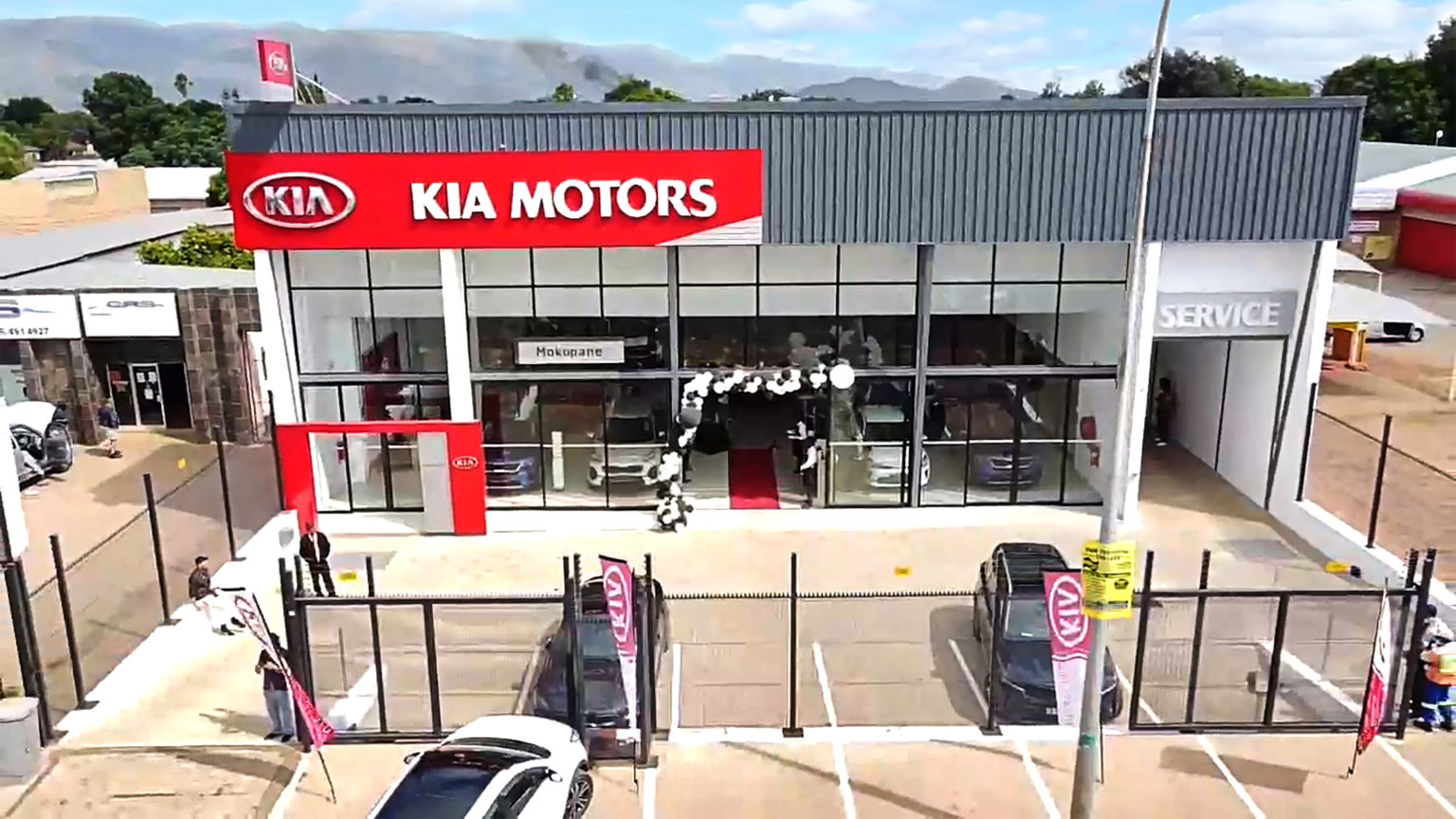 Kia South Africa this week opened the doors of a brand new facility in Mokopane, Limpopo. The new Kia Mokopane, a state-of-the-art facility spanning 2,230 square metres, will cater for new Kia vehicle sales and the servicing of up to 45 cars per day. The facility has a 24-hour standby generator to ensure uninterrupted power supply, as well as a water storage capacity of 130 kilolitres in the event of water supply constraints.
"My introduction to the Kia brand more than 13 years ago has been inspirational from day one," comments Muneer Noormohamed, the Kia Mokopane franchise holder for the past 8 years. "As the Kia brand commences its exciting move forwards, it is imperative that towns such as Mokopane keep up with the global and national trends and changes. This new dealership with its smart technology not only represents the evolving Kia brand, but also the growing investment in the community we serve."
The opening was attended by various executives from Kia South Africa including its CEO, Gary Scott, the founder of Kia South Africa, Ray Levin, stakeholders from the financial services industry as well as the Mayor of Mokopane, Frans Mokwele, who not only congratulated the dealership management team on their new facility, but also thanked them for their investment in Mokopane.
"Muneer's substantial investment in expanding his Kia operations after seven years in Mokopane is a reflection of the growth of the Kia brand, his confidence in the business partnership and his success in Mokopane and surrounds," says Gary Scott, CEO, Kia South Africa. "This facility is a wonderful sign of redevelopment in Mokopane and will serve as both a great destination for residents of Mokopane, as well as Kia motorists touring or travelling through Limpopo."
A mere two hours' drive from Gauteng, Mokopane is a gateway destination to the Waterberg area, a renowned agricultural hub that produces everything from wheat, tobacco, cotton, maize, peanuts, and citrus, and also rich in minerals, with the mining of platinum, diamonds and granite making a substantial contribution to the local economy.
Kia South Africa invites customers to visit the all-new Kia Mokopane, located at 19 Thabo Mbeki Drive, to test drive the latest Kia models and to get a first-hand experience of the Mokopane team's inspiring customer service.
Source: https://kiabuzz.co.za/